Volunteer Overseas: Nurses in Action
The OECD Better Life Index states that volunteering can make you more satisfied with your life, because you're interacting with other people, making friends and socialising, learning new skills or learning about new cultures, and even setting and achieving new goals for yourself.
Making the decision to volunteer overseas (or within your own country) is a bold step; it requires you to set a goal for yourself, perhaps take a step into the unknown, and to contribute your own time (and sometimes money) for the service of others. The rewards of doing so, however, can be much more beneficial to your personal life satisfaction than you might have expected.
Providing vital healthcare, immersing yourself in local culture, making lifelong friends and everything in between… that's what Nurses In Action is all about!
Nurses in Action (NIA) is a team program for nurses, midwives, physiotherapists, and occupational therapists, which provides a unique, powerful and immersive experience.The program is held over 3 weeks (Nepal) or 4 weeks (Kenya) and allows nurses and allied health professionals aged 18 ‑ 65 to provide primary healthcare services to people living under the poverty line.

Enjoy the comfort of knowing that absolutely everything is organised for you while you participate in a diverse range of experiences and placements, all under the guidance and support of a trained Australian team leader.
Australian nurses may be able to claim their CPD training hours on this program, which could make their program fee and expenses a tax deduction!
Time for a life changing adventure!
Program Highlights
You will join a team of 6 ‑ 12 like‑minded healthcare providers under the guidance of a trained and qualified Australian Team Leader.
Learn about primary healthcare practices in a developing country;
Help to build local capacity in improving health services and outcomes to rural communities;
Provide healthcare to communities living in extreme poverty who would not be able to access it otherwise;
Receive support from the in-country support team who will guide you through the journey;
Participate in a diverse range of experiences including home visits, medical camps, placements;
There will never be more than 12 volunteers in your team, providing you with a personal experience;
Participate in a comprehensive orientation program with your team when you arrive in country.
Placements
You will have the opportunity to participate in a diverse range of experiences and placements as a Nurses in Action volunteer.
Provide your skills in the areas of child and maternal health, wound management, immunisations and general nursing care;
Participate in medical camps in remote communities and treat 200-500 patients in one day;
Educate local communities and healthcare providers about sustainable public health practices including hygiene, sanitation and nursing care;
Visit people in their homes who are unable to travel to health centres and provide them with much needed medical care;
Cultural Immersion
A significant portion of your program will be spent in rural villages with very basic but secure accommodation and facilities. In these locations, you will have the rare opportunity to witness firsthand the challenges faced by healthcare providers at rural health posts and birthing centres. You will also have the chance to interact with community members on a daily basis, learn about their unique culture and immerse yourself in local activities and events.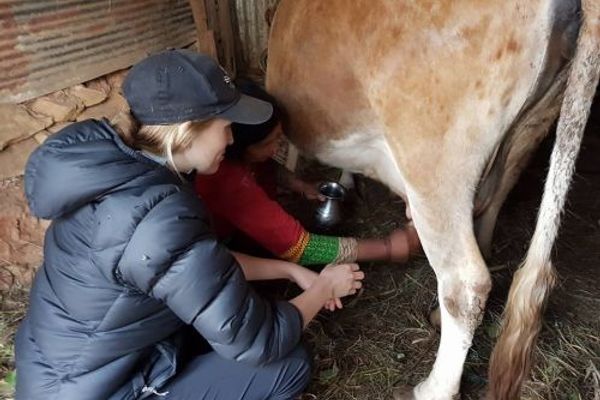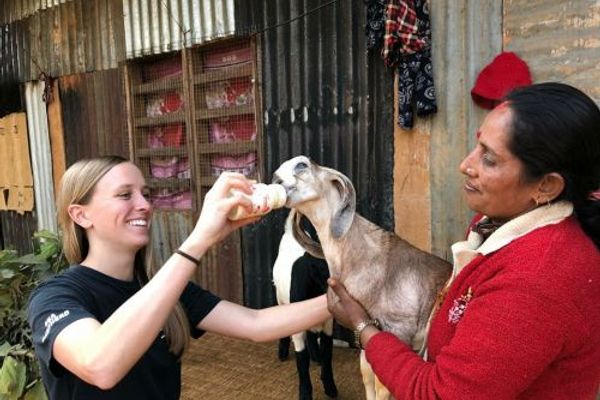 Personal and Professional Development
Participating in the Nurses in Action program allows you to make incredible contributions to the global community and to develop both personally and professionally in the process. Under the guidance of our fully qualified staff, you can expect a memorable journey of self discovery as well as a variety of new experiences to add to your CV!
You will have many opportunities to stretch yourself professionally on this program. These may include:
Observing and learning about healthcare practices in a developing country;
Contributing to the health curricula at rural schools;
Testing your triage skills during the two rural medical camps, and;
Providing community education on a variety of topics, including reproductive health, nutrition, domestic violence, hygiene, immunisations and wound care.
To learn about yourself, you must learn about the world around you. Challenge yourself by getting out of your comfort zone and opening yourself up to new experiences on this program!
Meaningful Contribution to Sustainable Development
As part of your participation on this program, you'll be required to raise funds in addition to your program fee, which will go directly towards World Youth International and our Global Projects Fund, which supports community development projects in Kenya and Nepal.
Program Brochures
Download our program brochures for more information

A Better Life in Africa
Watch this video to see the real Africa where life expectancy is 60 years, 7% of Children die before the age of 5, 1 in 55 women die due to pregnancy and birth complications, 5 in 100 babies die before their first birthday, plus much more.
WYI Odede Community Health Centre
Introducing the new health centre in Odede. See the amazing impact on the community and hear from our volunteers.